FAQs - Private Villas Bali

Private Villas Bali - Sleeps 6 adults + 2 children beds + 1 cot in 270 m2 3-bedroom villa on 3,500 sqm grounds. It is an entire villa with Air conditioning.
Private Outdoor Pool 10 x 5 m can be used year round. Luxury villas will always have their own private pool
Baby Cot, baby blankets, potty, baby chair, bathroom step, life vests, plastic cups and cutlery, car baby chairs, booster. We value personal health. 

Private Chef is included for all three meals, snacks and drinks. Personalized service is available if you have certain requests. 

Homemade granola and yoghurt, fruits, eggs any style, oven fresh baked bread, espresso, Americano, cappuccino and tea. This is definitely a delicious meal on a Bali Villa.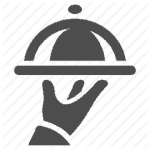 Private Chef is knowledgeable in Macrobiotic Food, Raw Food, Ayurvedic Food, Vegan Food, Indian, Mexican and Indonesian kitchen and Healthy Dishes any style. A delicious meal is part of the vacation. 
In the middle of the garden in between the swimming pool and soccer area is a dedicated lounge area with a built-in BBQ. Who doesn't want a delicious meal outdoors? 
The property has a 220-degree view of the Bali Sea. On a clear day you can see the volcano's of Java. It a villa bliss if you ask me.

Villa Bloom has a very extensive guestbook with numerous activities for kids and offers services for booking activities outside as well as on the premises

Medical kit available onsite. In case of emergencies and if someone is in dire need for medical attention, we can provide support to look for the best health care provider available. 

Kids and adult yoga mats available

1 baby cot and 2 kid beds available

Sunset BBQ any style (vegetarian, meat and/or fish) prepared by Private Chef. A Bali Villa experience. Aside from enjoying the entire villa, we promote enjoying a delicious meal outdoors. You get to "eat street" while enjoying your time on the villa. 
The property has a mountain backdrop. This would give you a great opportunity for grounding activities.

Laundry service on premises. We are proud of our customer service team.

Plenty of toys and games for all ages. This is a family oriented villa and we ensured that the kids have plenty to play with.
2,5 hours from the airport. It might sound far but with how beautiful Bali is, you might not even realize the time.
Babysitting available and the friendly staff loves to play with children

2 Stand Up Paddle boards are located at the beach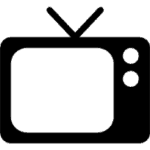 DVD's, including for kids, available. You can enjoy watching these on your down time .

The house is 1 level, the floor in all rooms are connected without any obstacles

The villa's gardens, including a vegetable and fruit garden, are spread out over the 3,500 sqm property and are designed to blend into its natural surroundings. A suitable scene for private villas bali

The villa has 2 Stand Up Paddle boards for our guest to use.

Homemade snack and water with airport pick up or upon arrival. The hospitality of our staff is second to none.

2 x children car seats and booster available

Laptop size safe gives the opportunity to put away your valuable

The villa has it's own Wi-Fi hotspot. Living private pool WiFi. 

Daily maid service included; there is 2 villa attendants for all cleaning, laundry, and assisting in the kitchen